These posters by
Lingvistov
are going to speak to your soul!
1. When coffee is the first thing on your mind every morning.
2. When your life problems don't seem confusing at all
3. When you've realized that there is some undying chemistry between you and coffee, not just a one sided attraction.
4. When coffee makes you hate the world a little less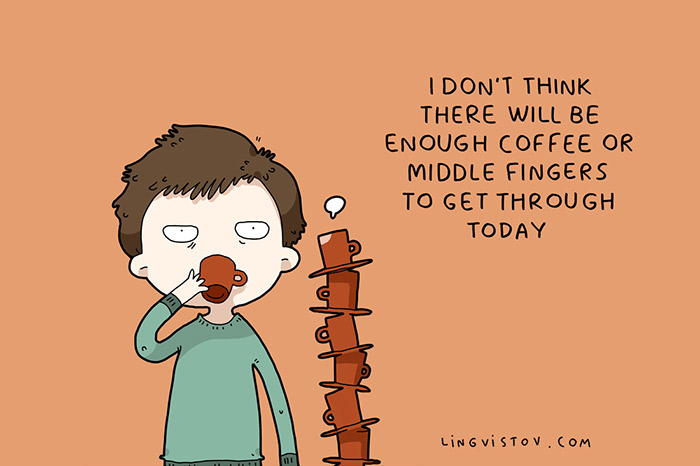 5. When every necessity in life, is really just a means of getting coffee
6. When it makes you rhyme!
7. And when it makes you feel like you can do just about anything
8. But coffee, my friend, makes the world go round.
If these adorable posters have made you crave an Iced Mocha Latte too, then hurry before others get to it.
H/T:
Bored Panda
Cover Image Source