1. Want to squeeze lemons but don't have a squeezer?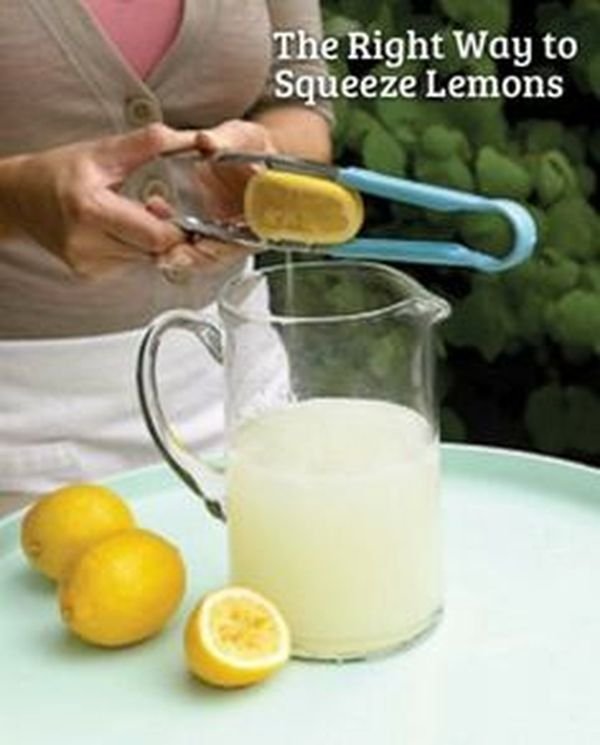 Source :
Pinterest
2. A pistachio you can't open?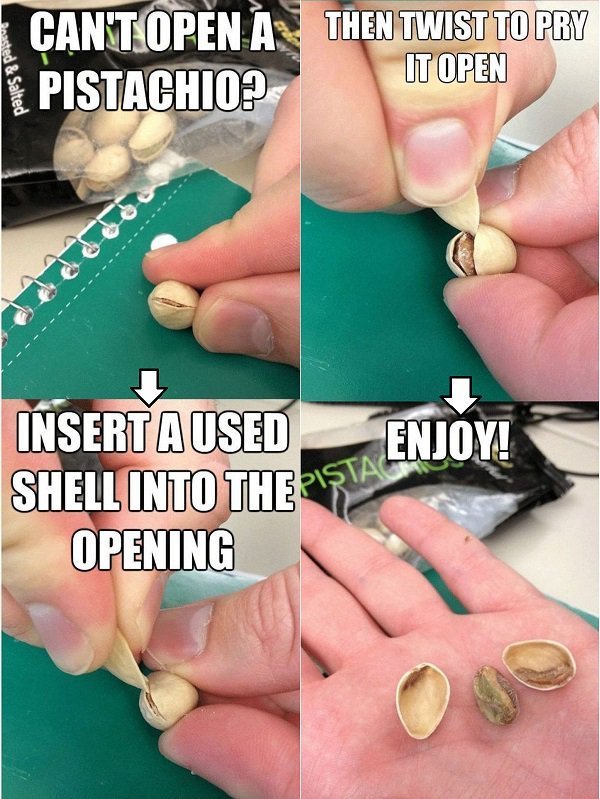 Source :
Daily Dawdle
3. Do you manage to mess up your mascara every single time? Use a business card to get it right!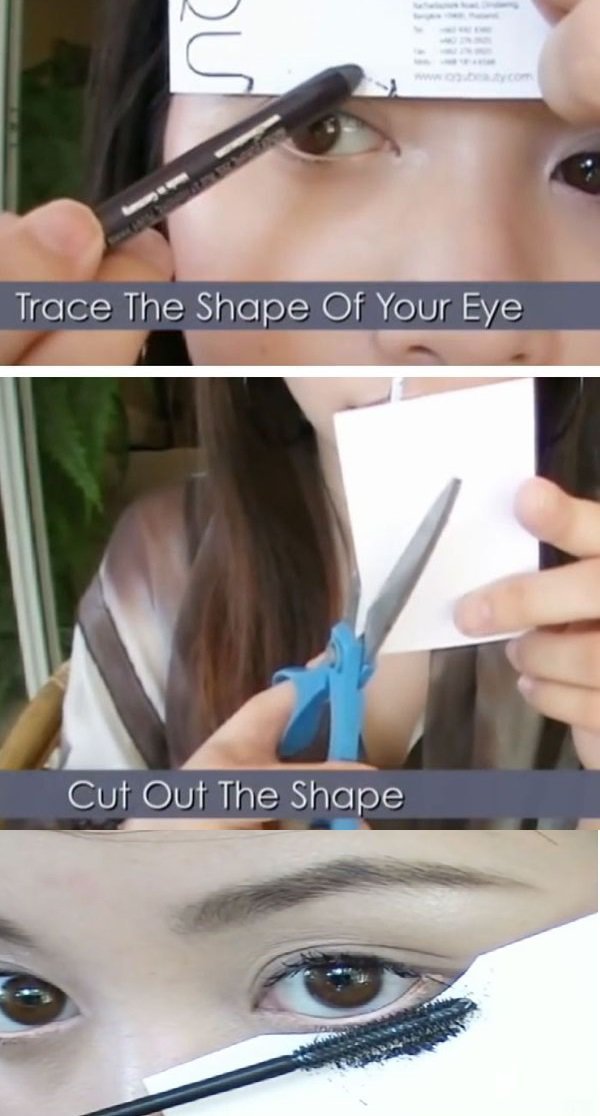 Source :
Craft or DIY
4. Your favorite lipstick broken in two? Don't worry, it can still be mended.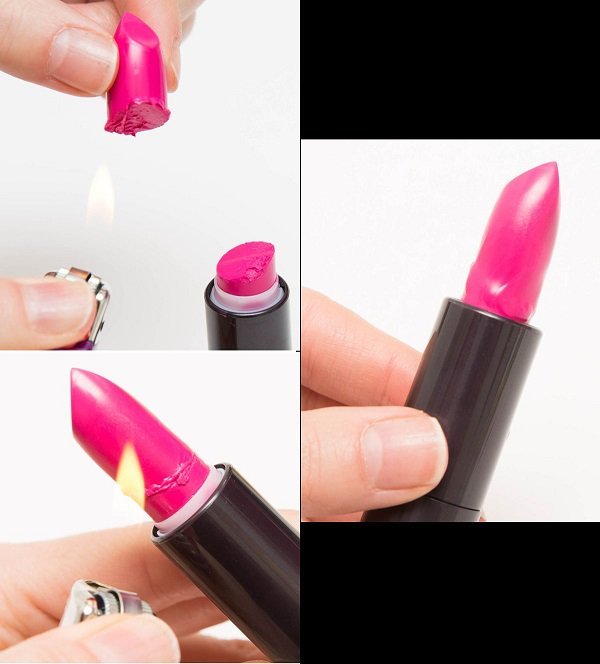 Source :
Find out current info
5. How about some minced garlic for your pasta? Real quick?

Source :
Blogspot
6. This is the best and easiest way to separate egg yolk.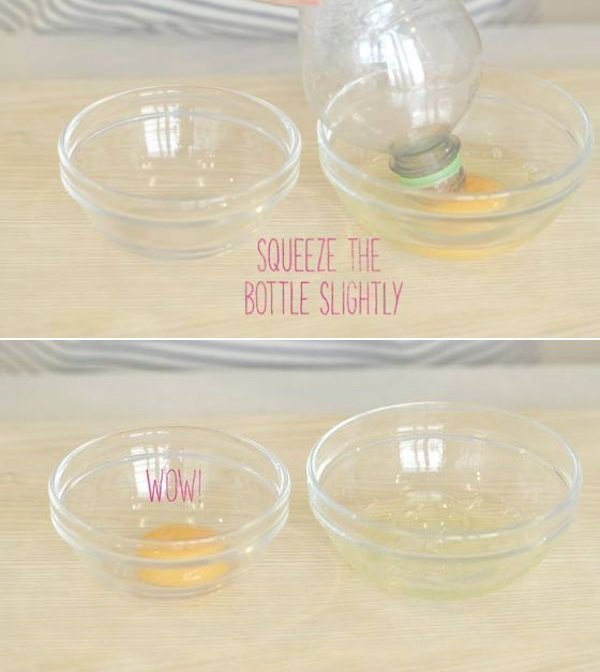 Source :
ipc digital 
7. Place a glass containing some water in a microwave while re-heating a pizza to prevent it from getting too chewy.
Source :
Blogspot
8. There never seems to be enough space in your closet for hangers? Just use soda tabs to make the most of the space!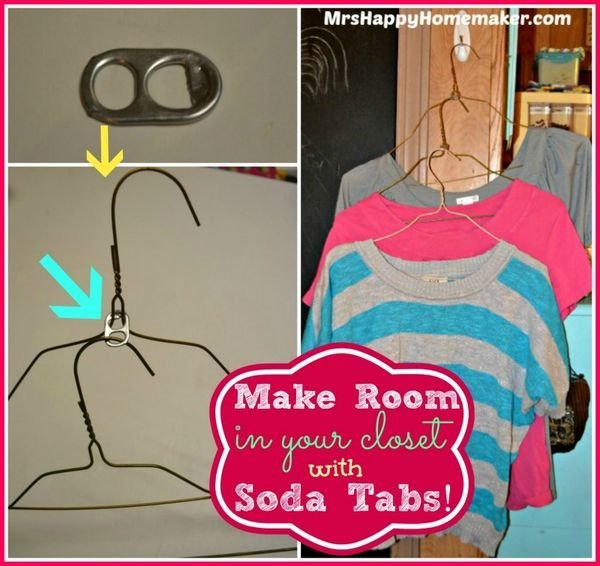 Source :
Mrs. Happy home maker
9. You can't open a can without a can opener, right? Wrong!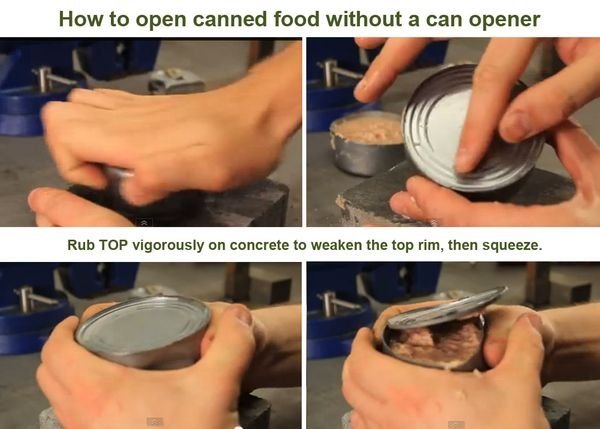 Source :
Polination
10. Do you always end up making the knot you are trying to open even more difficult to open? The trick is to not pull but twist.

Source :
Gawker media
11. Are you one of those who keep mixing up all the different chargers? Use paper clips to sort out your life!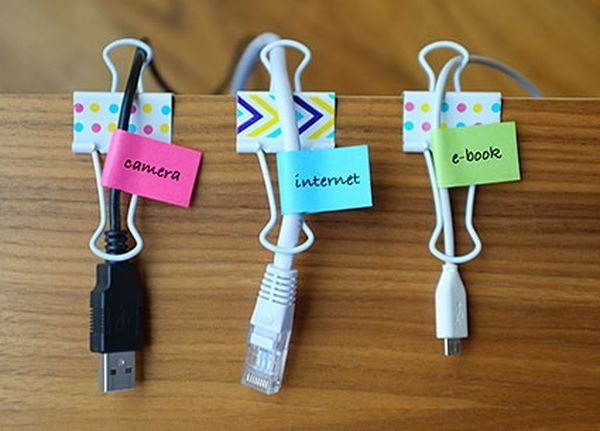 Source :
Right at home
12. Keep all your bobby pins in one place and easy to use by hanging a magnetic strip in your dresser.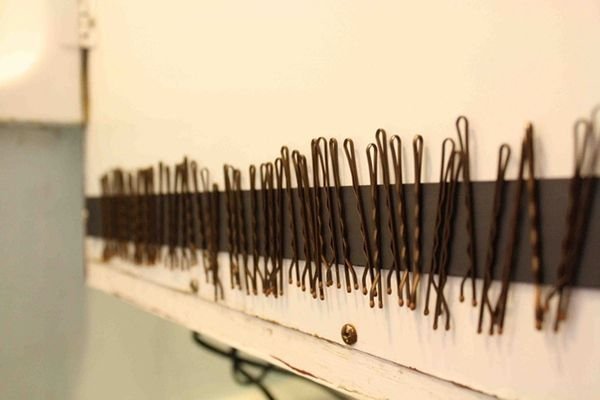 Source :
Blogspot
13. You need not hurt yourself trying to open a jar using a knife. Use duct tape instead.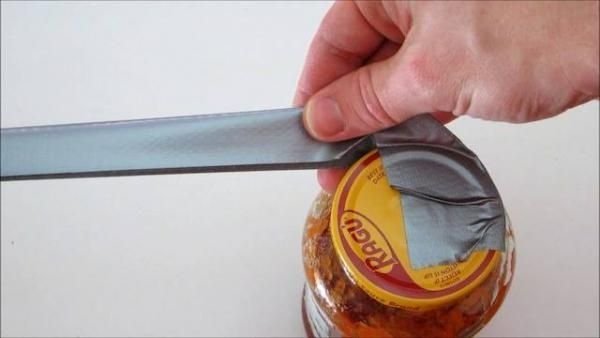 Source :
News nster
14. Does all the dust settled among the keys on your keyboard drive you up the wall? Use post-its to get rid of the dust.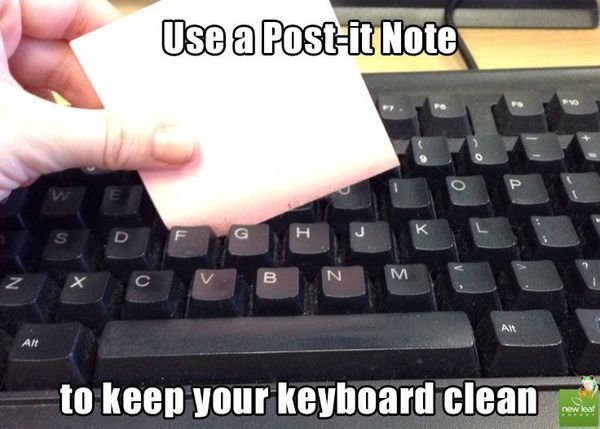 Source :
Pinterest
15. Use band aid to make nail art.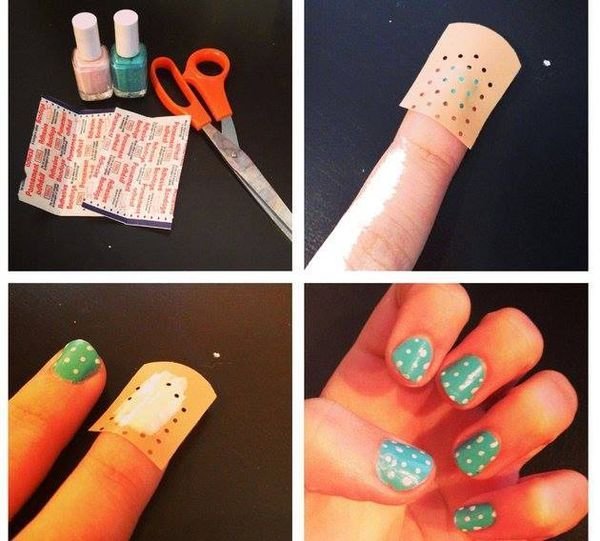 Source :
Where beauty meets budget
16. Simply use the tab in the coke can to hold the straw in place.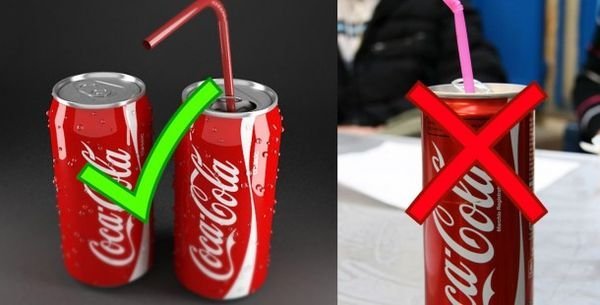 Source :
CDN 
17. Pour milk without spilling any by changing the way in which you hold the carton.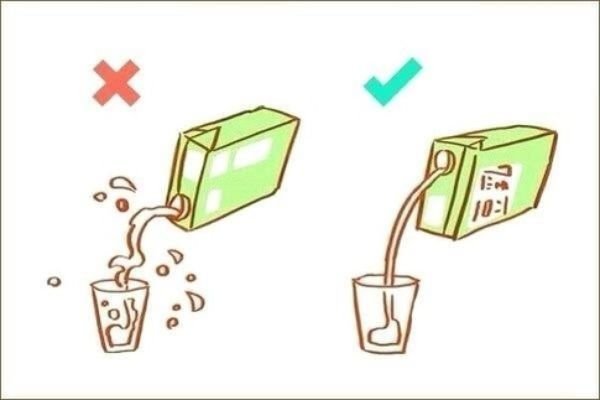 Source :
Quora CDn
18. To charge your phone quicker, turn airplane mode on.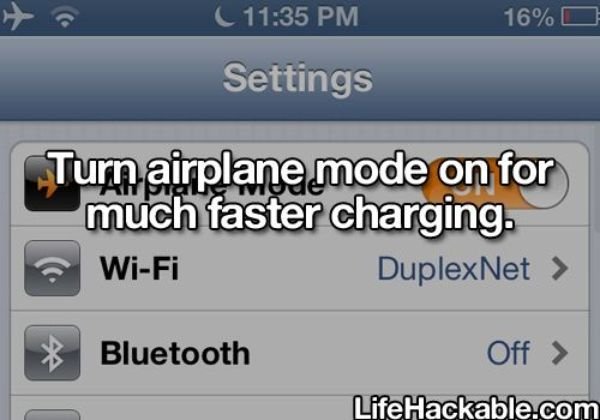 Source :
Pinterest
19. Don't let your cakes go stale by using bread to cover open edges.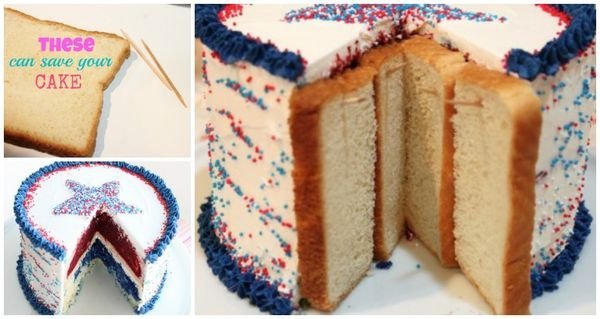 Source :
First we feast
20. Your phone's alarm not loud enough for you? Place the phone in a glass to magnify its volume.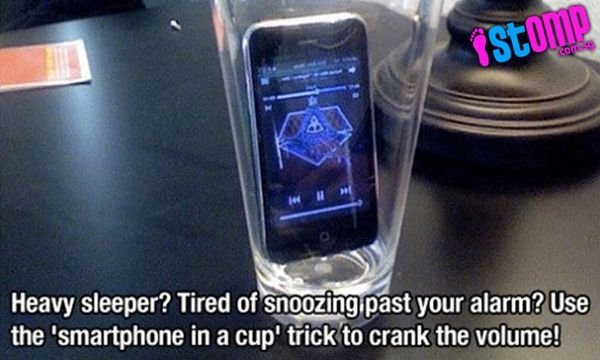 Source :
Singaporeseen
Why didn't I know all of this earlier!